As the most comprehensive resource available for those involved in technology-based economic development, SSTI offers the services that are needed to help build tech-based economies.  Learn more about membership...

SSTI is seeking a Senior Writer/Editor to serve as the lead writer for SSTI content. This position is ideal for someone who's passionate about writing and ready to help amplify the voice of SSTI.

Each week, the SSTI Weekly Digest delivers the latest breaking news and expert analysis of critical issues affecting the tech-based economic development community. Subscribe today!
DOE releases guide to the National Labs
February 02, 2017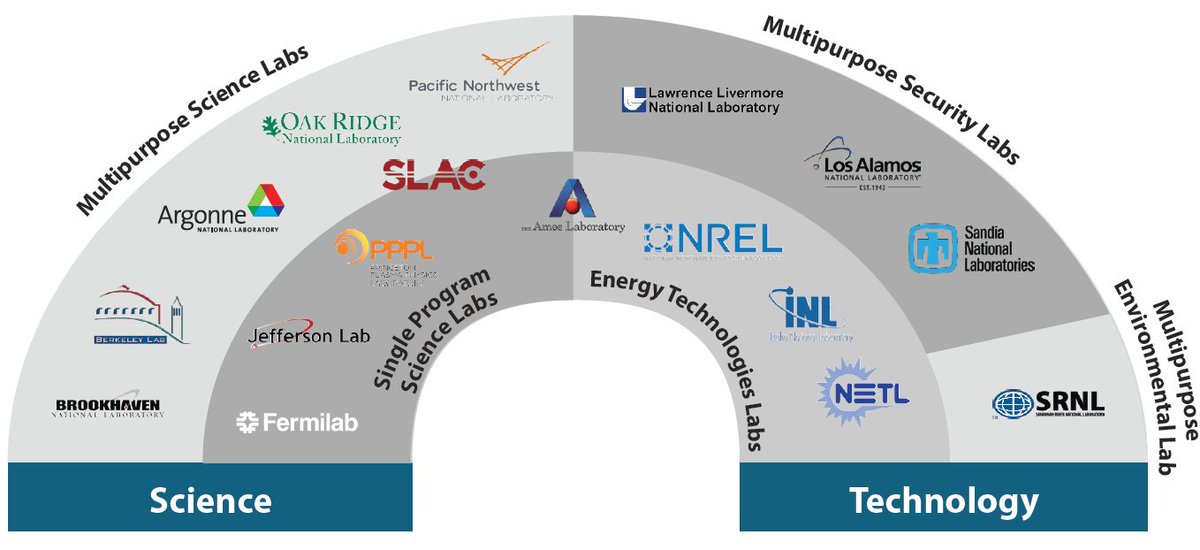 The U.S. Department of Energy recently released the State of the Department of Energy National Laboratories Report, which reads like a user manual for the National Labs. For readers with questions about what the labs are, what they are trying to achieve, and how they work with other institutions, the report is an excellent resource. As depicted in the visual accompanying this article, DOE's labs cover a variety of purposes, enabling the report to provide more generalizable information on the labs than might be possible from another agency. Sections detail DOE's strategic plan for the labs, scientific objectives, partnership structures and tech transfer initiatives, among others. Each section includes case studies or anecdotes of lab activities and numerous appendices provide additional background.
Section 4, on tech transfer, provides detailed output metrics for the labs over a multi-year period through FY 2015. Trends show that licensing deals are increasing since FY 2012 but revenue has fallen fairly steadily since at least FY 2008. The combined numbers of cooperative research and development agreements (CRADAs), strategic partnership projects (SPPs) and agreements to commercialize technology (ACTs) have been approximately steady at 3,000 per year since at least FY 2010. DOE's policy initiatives suggest they have been aware of, and responding to, these trends. Since the start of FY 2015, DOE has launched Lab-Corps, Small Business Venture pilot, Technologist in Residence and the Technology Commercialization Fund to boost transfer activities, particularly in partnership with startups and small businesses.
federal labs, dept of energy