More than 90 percent of the electorate support expanded efforts to strengthen the key elements of a knowledge-driven economy. Members can sign up for a webinar on how the poll can inform your communications.

As the most comprehensive resource available for those involved in technology-based economic development, SSTI offers the services that are needed to help build tech-based economies.  Learn more about membership...
Pew: How states pay for natural disasters in an era of rising costs
May 21, 2020
A new Pew study sheds light on how states utilize budgeting tools in response to natural disasters. The study identifies five key tools used by states — statewide disaster accounts, rainy day funds, supplemental appropriations, transfer authority, and state agency budgets — and discusses eligibility and restrictions around each. Not all states have access to each tool, and their availability is displayed in the graphic, below. While Pew's research does not specifically address COVID-19, states are already beginning to use some of these budgeting measures to address their emerging shortfalls.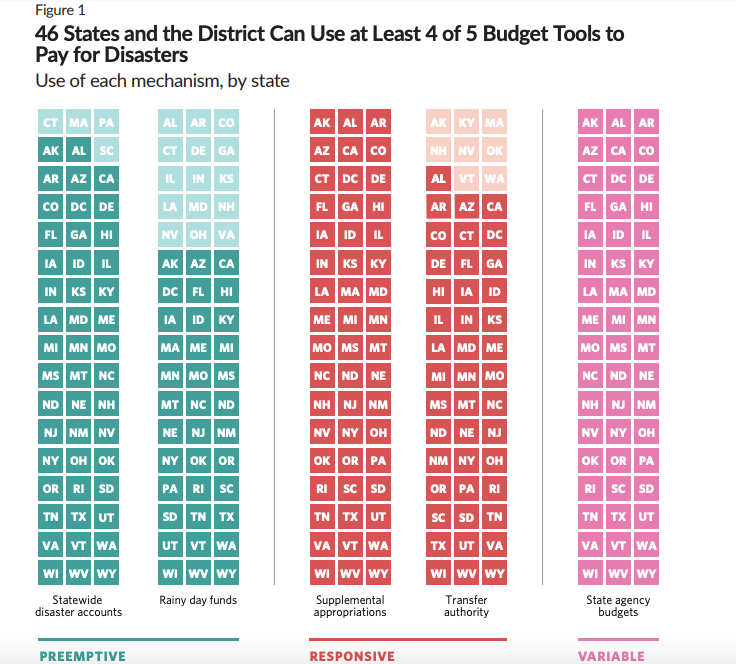 pew, states