As the most comprehensive resource available for those involved in technology-based economic development, SSTI offers the services that are needed to help build tech-based economies.  Learn more about membership...

SSTI is seeking a Senior Writer/Editor to serve as the lead writer for SSTI content. This position is ideal for someone who's passionate about writing and ready to help amplify the voice of SSTI.

Each week, the SSTI Weekly Digest delivers the latest breaking news and expert analysis of critical issues affecting the tech-based economic development community. Subscribe today!
SSTI Annual Conference tackles big issues
May 05, 2022
With practitioners, policymakers and leaders in the innovation field from more than 40 states, the SSTI Annual Conference dove deep into discussions on federal funding, income and geographical inequality, climate and water challenges, workforce issues and more this week. Members and new attendees were welcomed to Little Rock, with support from host partner, the Arkansas Research Alliance, and national and local sponsors.
The SSTI Annual Conference is known as the place for information sharing and making new connection in the innovation economy. University Research Corridor Executive Director Britany Affolter-Caine called participants the "best networked partner people on the planet."
Thank you to all the speakers, sponsors and attendees, and stay tuned as we build out those discussions through future activities.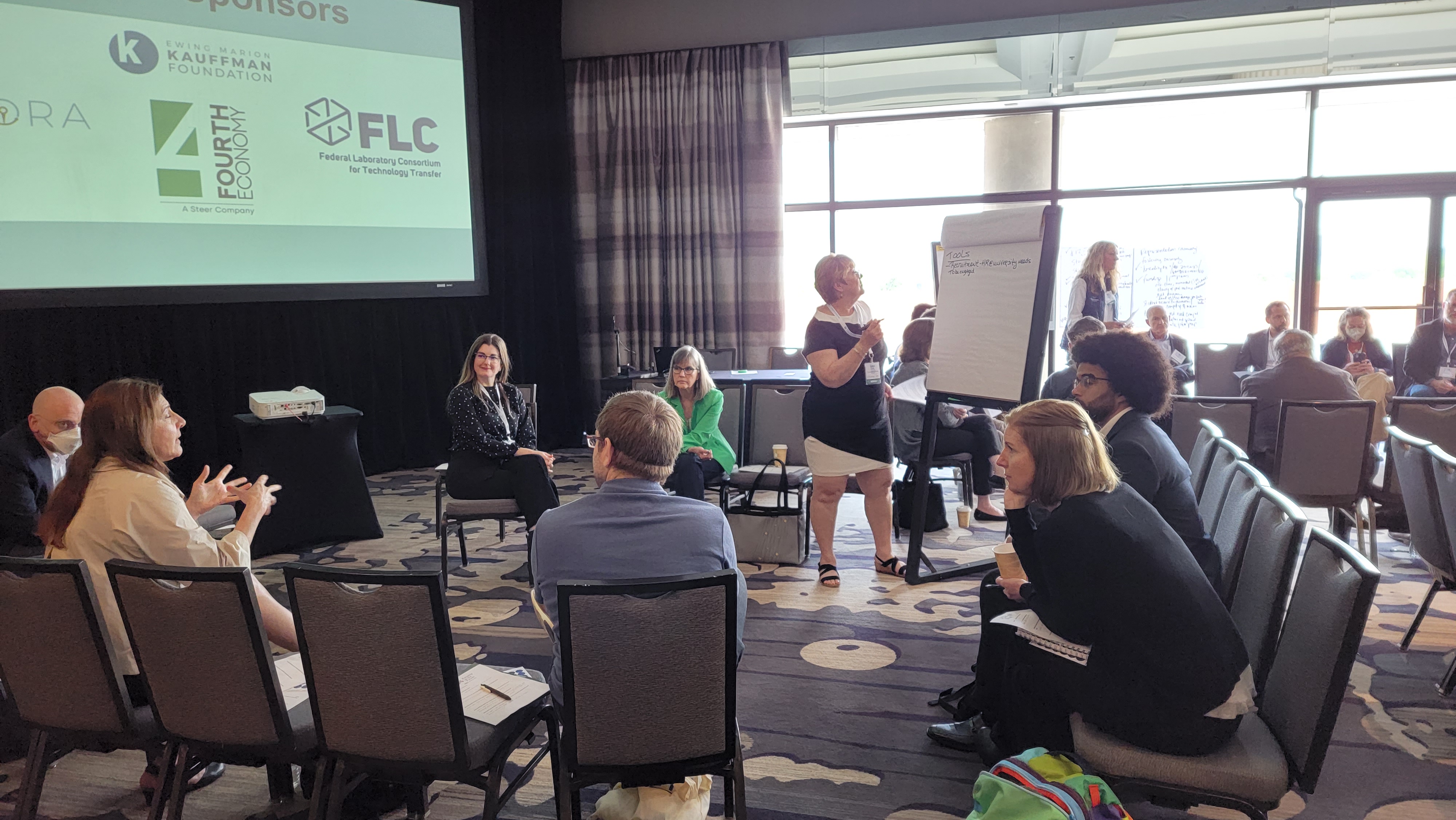 Discussion groups at the SSTI Annual Conference contribute to the shared understanding of the issues affecting regions across the country.
Jennifer Leinbach (seated) and Ryan Glenn, Scott Nissenbaum, and John Sider (left to right), all SSTI members from Pennsylvania, feel the power of the replica of the Resolute desk while enjoying the ARA welcome reception at the Clinton Presidential Center.